Floor display recycled
The floor display is a creative and eye-catching solution for showcasing pens in a retail environment. Made from recycled materials, specifically repurposed wood, it embodies eco-friendliness and sustainability.
The display stands approximately 1.7 meters tall and consists of multiple tiers or shelves, each carefully designed to hold and display pens of various sizes and designs. The shelves are positioned at different heights and angles, creating an attractive and dynamic visual display.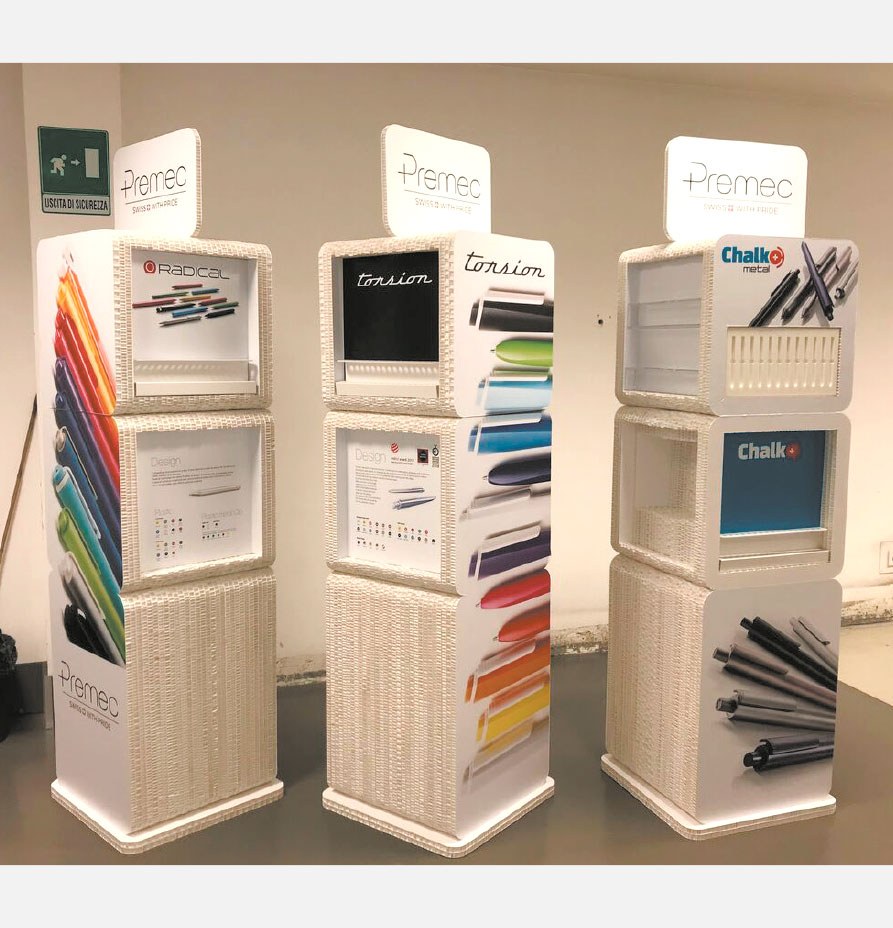 PROJECT DETAILS
CLIENT
Prodir
PROJECT LOCATION
Switzerland